Behind Shock Absorbers Leaking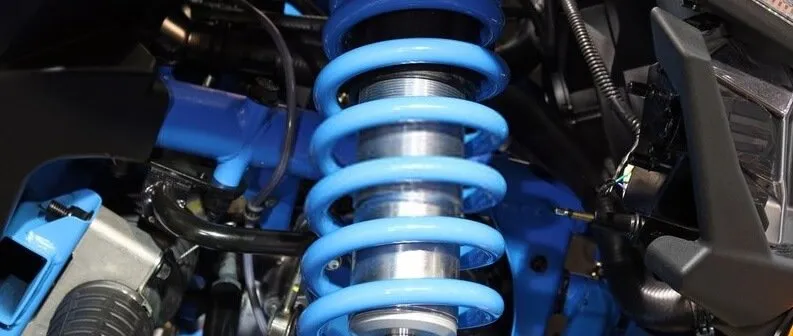 Shock absorbers do lag and can even break down at some point. Possible reasons maybe 
The shocks get bent over a big impact where they cannot absorber the force that comes along.

Small parts used in the buildup of the shocks can expire due to its big servicing time or just the impact.

The seal on the shocks may be removed by force or as time goes along. Without the substances, shocks lose their absorbing Power.
 Leaking too occurs for two apparent reasons 
Shocks time frame- Serving for a long time, the dampers will be prone to break down. As the breakdown of the seal takes place, we see the fluid leaking down.

Heavy breaking or accident – Heavy breaking puts enormous pressures on the dampers, so as an accident. When an accident takes place, it can bend or break the springs, harms the overall suspension.
Post Fact: FCS struts vs Monroe
How to Fix the Leaking Problem?
As you know the reason behind the leaking problems is considered significant issues, so we should not take the problem lightly. The most common solution to leaking shock absorbers is to replace it. You can also repair it. But many automobile users suggest that a repaired shock is not of much use and loses its compatibility very soon. 
It's a very risky investment to make. Handling degrades as you install a repaired shock. Also it is more cost-effective to replace cause they fixed ones have to replace within a couple of months making it an unattractive solution to the problem. So users should opt for replacement in case of leaking problems.
How Many Struts Are on a Car?
Struts are an essential part of the suspension. It takes part in all the jobs where the suspension works. An entire strut is a compilation of two vital components, the spring and the shocks. The strut often mistook by many and called shock absorbers But strut is more than that. It is the entire gathering of the parts of the suspension. As the strut is a heavy assemblage of parts, it is much stronger than the shock absorbers.
Usually, struts are used in the front of any vehicles where there are one shocks per each of the tires. The use of separate shocks and springs is on the rise because it is easier to maintain separate instruments and also cost-effective. The segment is not heavily used on the budget carrier.