How to Install a Hard Tonneau Cover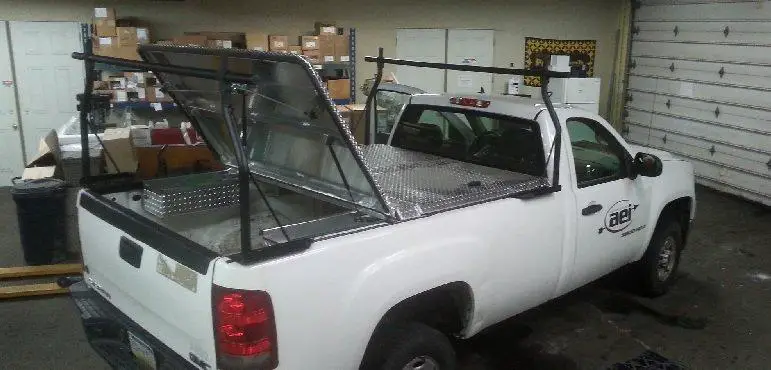 Tonneau covers are available in different types. This instruction will be enough to install the truck bed cover. Softcover is easy to install, but in the case of hardcover, it is recommended to ask for the help of another person. Truck bed cover installation is done in two separate parts, Cover Rails installation and Cover installation.
Cover Rail Installation:
Make sure that the cover is consonant with the other parts like bed rail caps and bed liners. You might need to cut the notch of bed liner in case it comes in the way while installing. If bed liner wraps easily over the rails but tonneau cover is not able to cover them from above( If it comes in between). Then the bed liner and cover are not compatible.

Open the tailgate for effective installation.

Adjust the side rail on the rail bed loosely. Most of the truck bed cover comes with the side rail.

Now hold the side rail with the help of an assistant or the spring clamp. If you are going to fix a retractable cover, then adjust the canister next to the cab before fixing the side rail. And then center the cartridge correctly before setting the canister with the side rail.

Now clamp the side rail with the help of a toothed clamp right next to the cab. Then place the rest of the clamp by spacing evenly. And fix them similarly, you fixed the first one.
Repeat with another rail. Then adjust the gap between the clamp so that no additional space is left in between. And then tighten the clamp fully. If you are interest to the truck caps the i suggest t you to check out the snugtop vs leer .
Cover Installation:-
The weatherproof cover comes with the rubber seal. Install the rubber seal.

Place the cover on the rail nicely. It is better to start in the cab area. This becomes easier with two people. If you are going to install the hardcover, then it will require two people.

Unroll the cover and then shut the tailgate. Keep the cap tight during this whole procedure.

Now bolt the tonneau cover into the rails.

After fixing, tighten all the clamps again.
I hope you like our How to install tonneau cover step by step guide. If you want more to learn or see the process in visual check out the video guide. Also if you like to know more about details please check other website post.
Tonneau Cover Installation Video